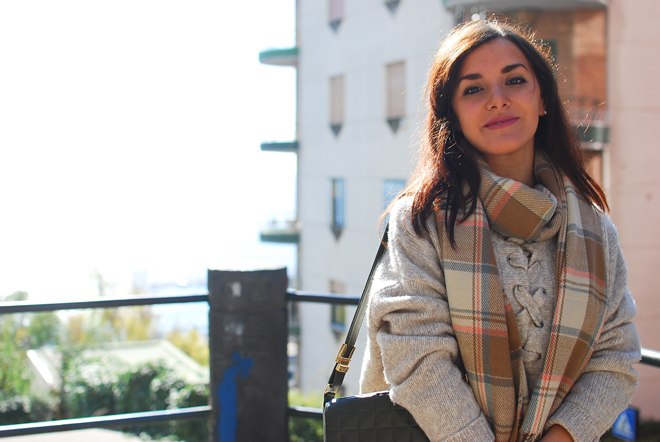 Chunky lace up sweater
When it's cold outside but a sunny day and you don't want to put on the usual coat, a valid alternative is to wear just a chunky warm wool sweater and a scarf. This one has the lace up detail, which gives to it an edgy twist. As you can see for this outfit I decided to play with the lace up trend (the sweater and the shoes) choosing to match the earth tones, from brown to green. The perfect palette of colors during autumn, isn't it?
Quando fuori fa freddo ma è una giornata di sole e non volete indossare il solito cappotto, una valida alternativa può essere quella di indossare solo un grosso maglione di lana e una sciarpa. Questo maglione ha di particolare uno dei trend di stagione, ossia il dettaglio con i lacci sul davanti. Come potete vedere in questo outfit ho deciso di abbinare tra loro i colori della terra, dal marrone al verde. La palette di colori perfetta durante l'autunno, non trovate?
Zara sweater
Pull&Bear jeans
Zara shoes
Chanel bag
Daniel Wellington watch
H&M scarf