Follow me on Instagram!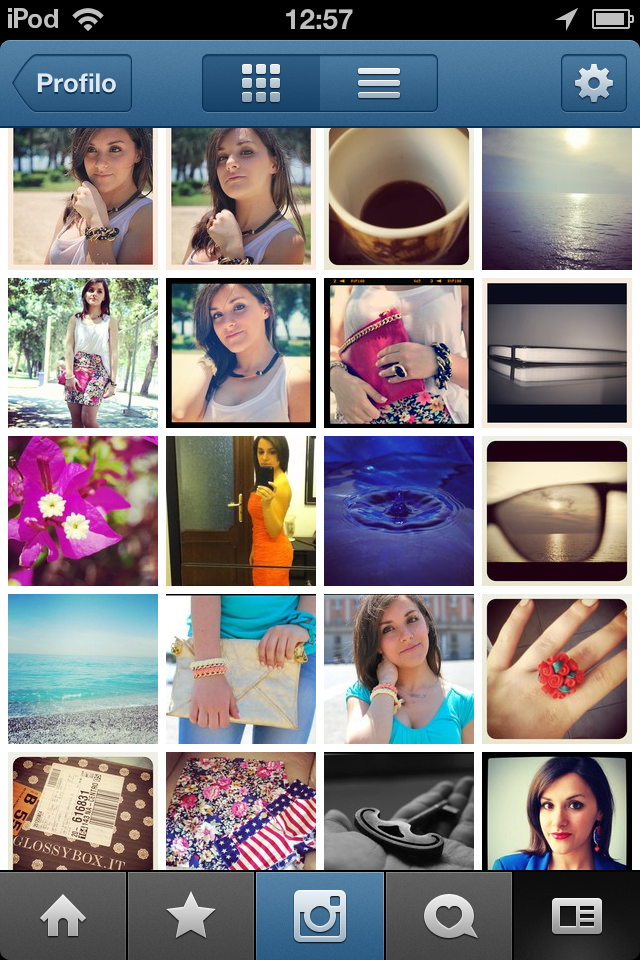 Mi dispiace così tanto se ultimamente non ho postato nessun outfit ragazzi ma sono così occupata con la sessione di esami e sto cercando di fare del mio meglio perchè poi mi voglio godere l'estate! Penso che già conosciate Instagram, è una delle app più famose per Iphone e Android e vi suggerisco di seguirmi @booksinmybags se volete essere sempre aggiornati e vedere le mie foto, anteprime di outfits, i miei acquisti e così via.
I'm so sorry if lately I didn't post any outfit guys but I'm so busy with my exam session and I'm trying to do my best because I want to enjoy my summer then!
I think you already know about Instagram, it's one of the most famous Iphone and Android App now and I suggest you to follow me @booksinmybags if you want to be always updated and see my pictures, outfit previews, my purchases and so on.