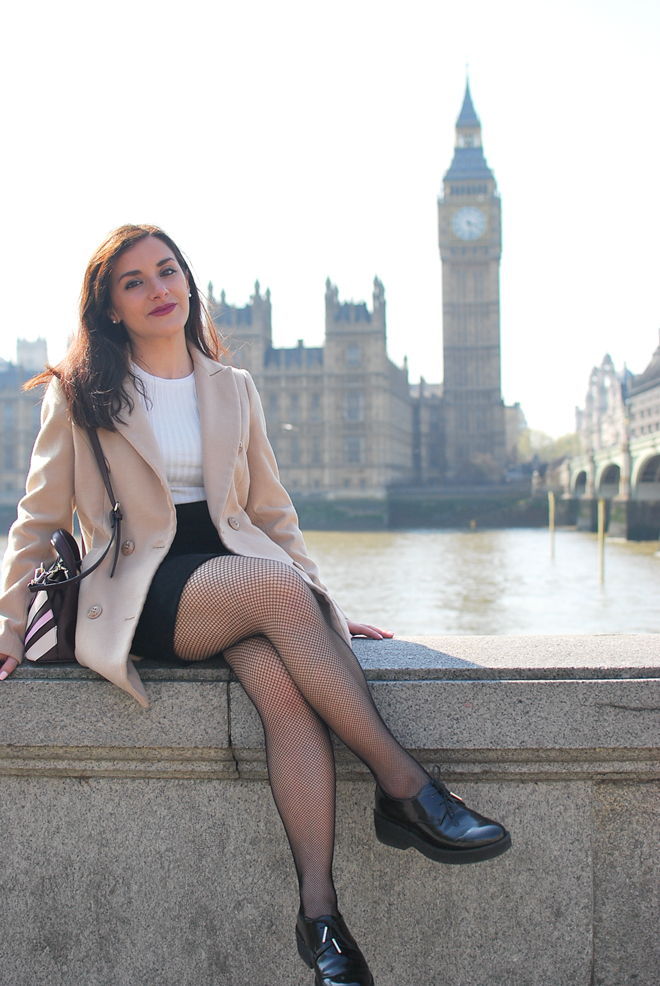 I got back home from London yesterday and it seems like a dream. I can't believe how many beautiful places from my list I managed to visit and see in just a few days. This was my first time in London and I must admit I knew it were a big city but maybe just didn't realize how much really. I walked all day long, each day of my stay there and moved from one place to another by the tube. There are so many underground lines but the impact didn't discourage me and I got used very soon to the several change of lines. Thanks to a map and asking people, it was pretty easy after all. During the first day I went to Covent Garden in the morning and after that I went to Trafalgar Square to visit the National Gallery: surrounded by art, my eyes were like hypnotized by the beautiful paintings of so many Italian and international artists I studied.  In the afternoon I went to Regent's and Oxford streets for some shopping and then straight to Westminster, the heart of London. When I got out of the tube and saw the Big Ben tower I suddenly felt so emotionally overwhelmed … but happy. So much happy. I have dreamt of visiting this city so many times in my life.. but never had the chance to do it, due to many reasons. Besides this city has welcomed me with warm and sunny days, which is kinda utopic for London. Every person I spoke to who came to this city has always warned me about the very bad weather, so I felt so blessed!
Since I knew it would have been a long day walking, for my look of the day I went for comfortable oxford shoes, which I paired to a velvet skirt, fishnet tights, a beige coat and my new shoulder bag with stripes and pastel colours. Hope you like these photos and the look!
***
Sono tornata a casa ieri da Londra e mi sembra un sogno. Non riesco a credere di aver visitato tutti quei posti meravigliosi che erano nella mia lista delle cose da fare in questa città e di esserci riuscita in soli pochi giorni. Questa era la mia prima volta a Londra e devo ammettere che sapevo fosse una grande città ma probabilmente non avevo realizzato fino a che punto lo fosse. Ho camminato per tutto il giorno, muovendomi da un posto all'altro con la metropolitana. Le linee sono tantissime ma l'impatto non mi ha scoraggiato e mi sono abituata presto ai numerosi cambi di metro. Le indicazioni sono ovunque, chiedendo informazioni e con l'aiuto di una mappa non era poi così difficile. Durante il primo giorno sono stata a Covent Garden la mattina e di lì sono andata a piedi a Trafalgar Square per visitare la National Gallery: circondata dall'arte, i miei occhi erano come ipnotizzati dagli splendidi dipinti di tanti artisti italiani e internazionali che ho studiato. Nel pomeriggio sono stata a Piccadilly, Regent Street e Oxford Street per un po' di shopping e poi mi sono diretta a Westminster, il fulcro di Londra. Non appena sono uscita dalla metro e davanti ai miei occhi è apparso il Big Ben, in tutta la sua maestosità, mi sono emozionata.. ero felice. Ho sognato di visitare questa città così tante volte nella mia vita.. ma non ho mai avuto la possibilità di farlo prima d'ora per diversi motivi. Per di più Londra mi ha accolto con giornate calde e soleggiate, il che è un'utopia per questa città. Ogni persona con la quale ho parlato e mi ha raccontato di questa città, mi ha sempre avvertita che le probabilità di trovare cattivo tempo sono altissime.. e invece! Che fortuna aver trovato un sole splendente!
Dato che sapevo sarebbe stata una giornata stancante ho optato per un look con un paio di stringate comode, una gonna di velluto, calze a rete, un cappotto beige e la mia nuova tracolla a righe dai colori pastello. Spero vi piacciano le foto e il look!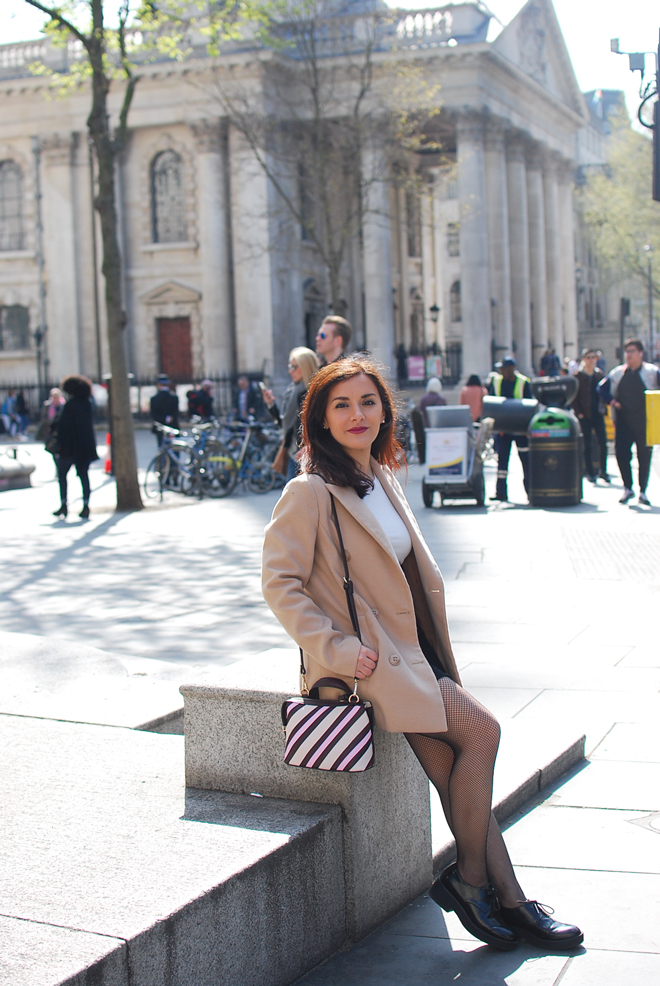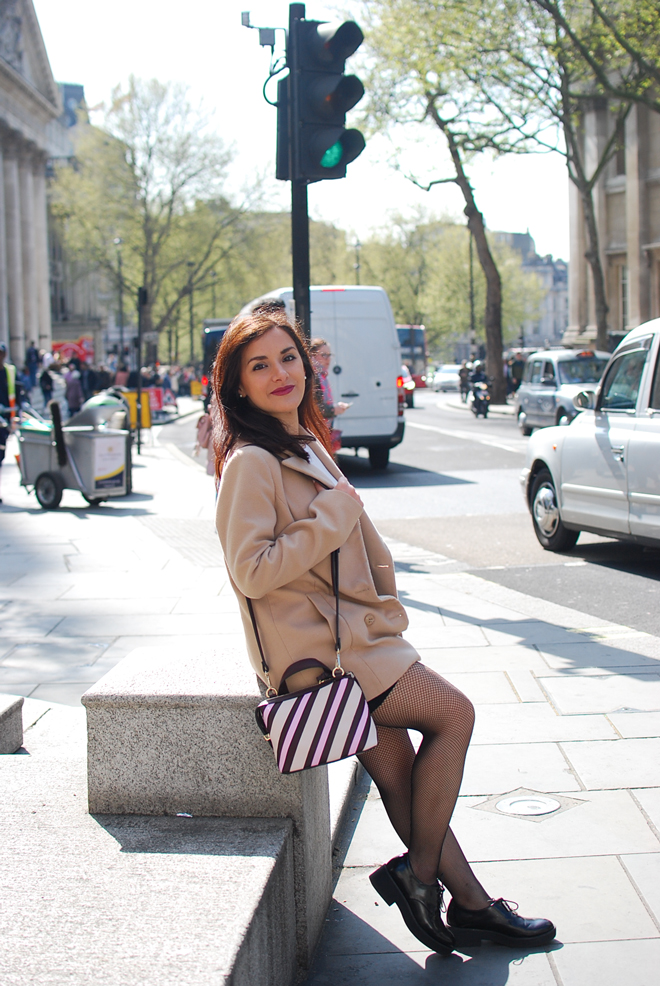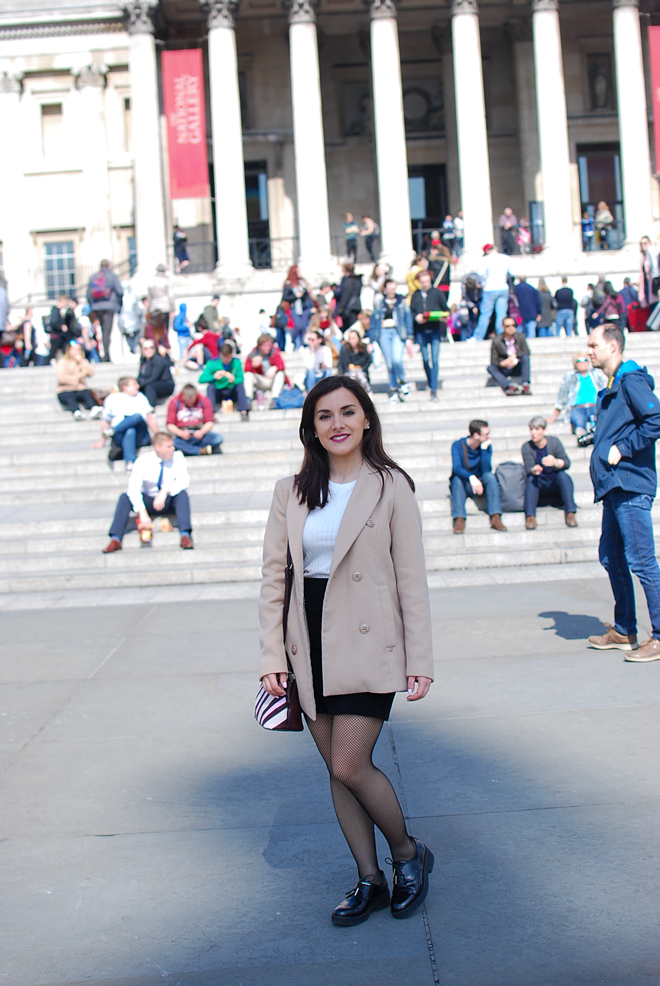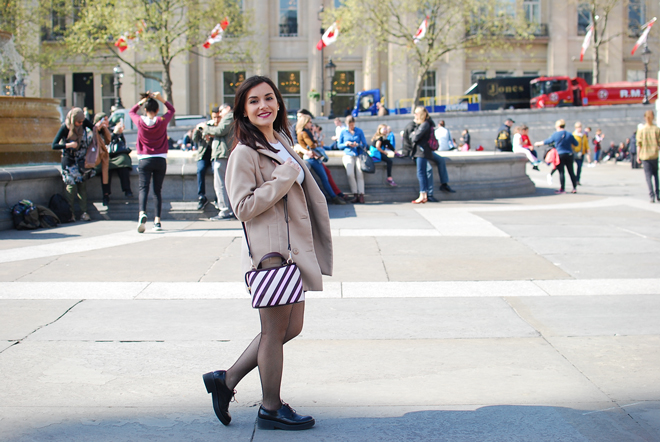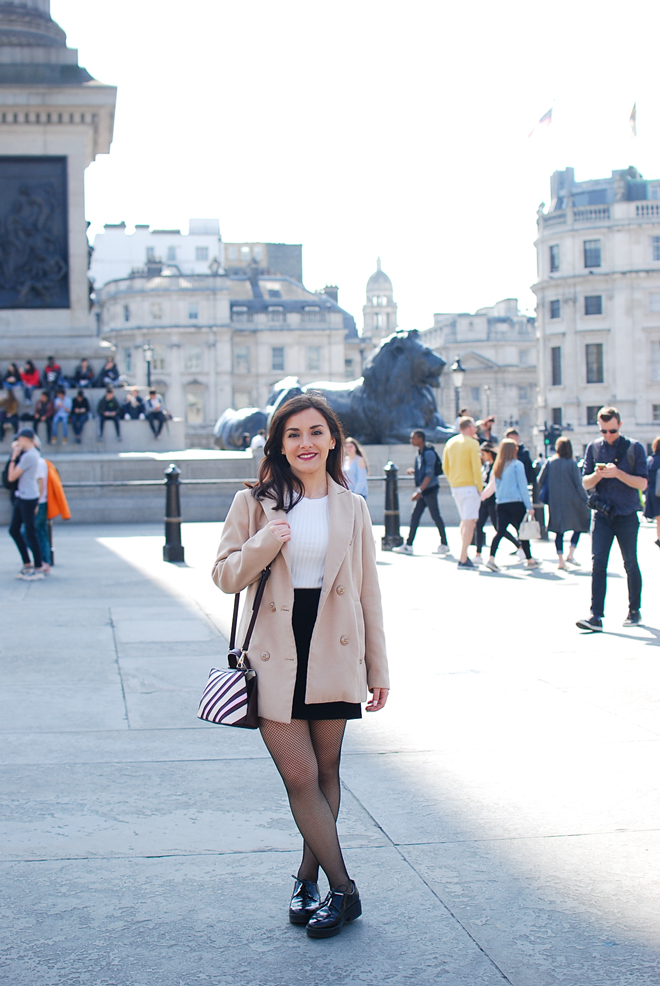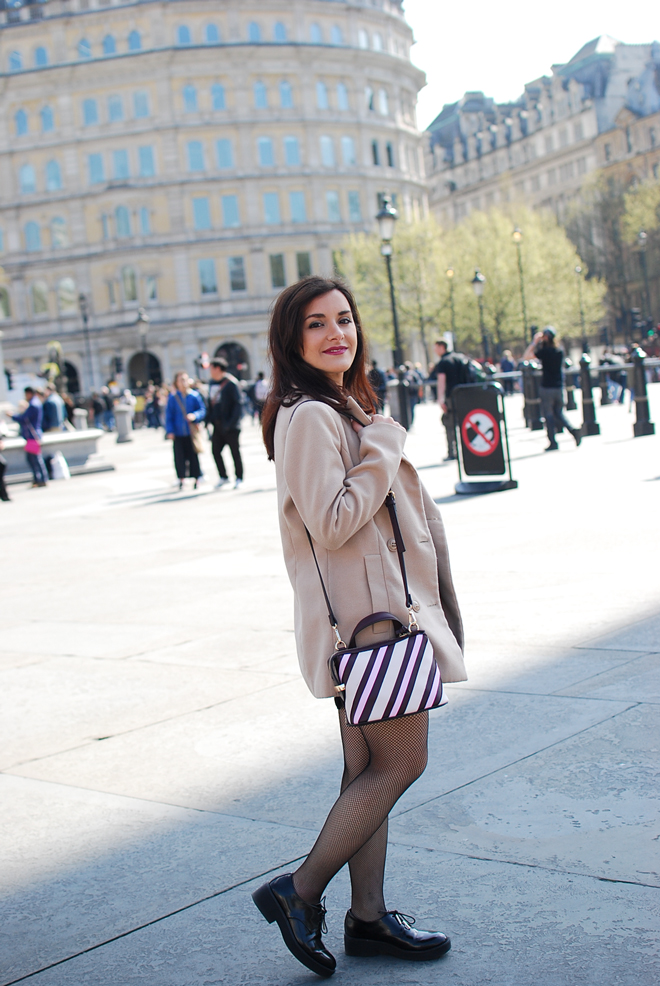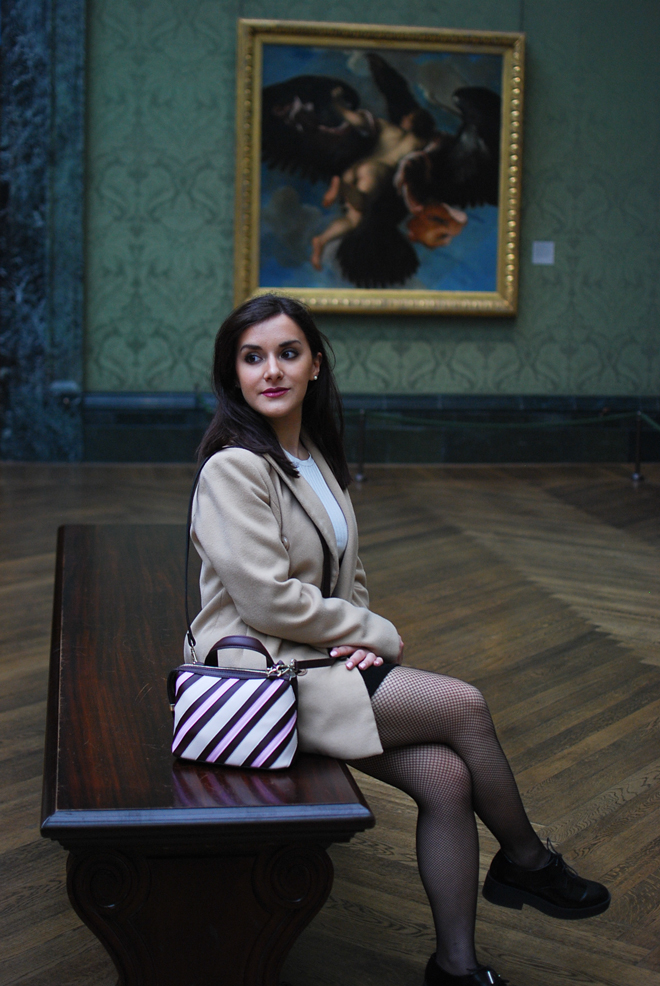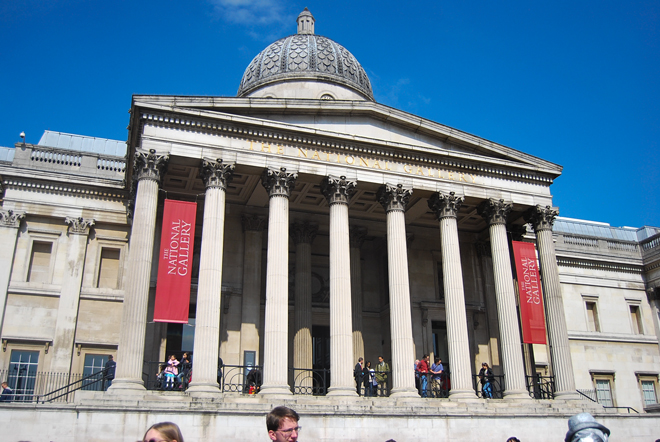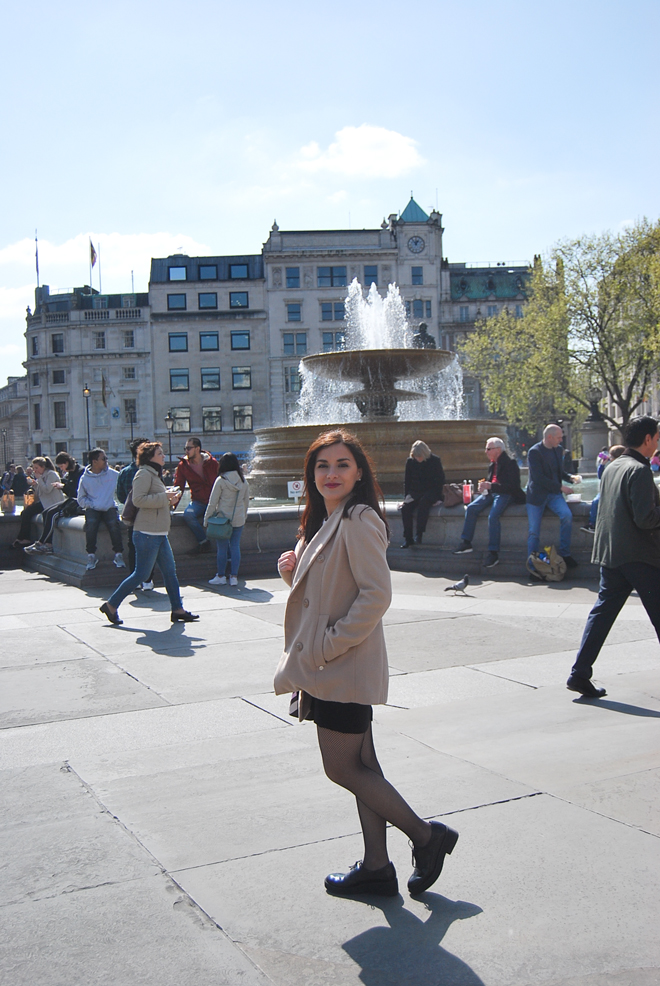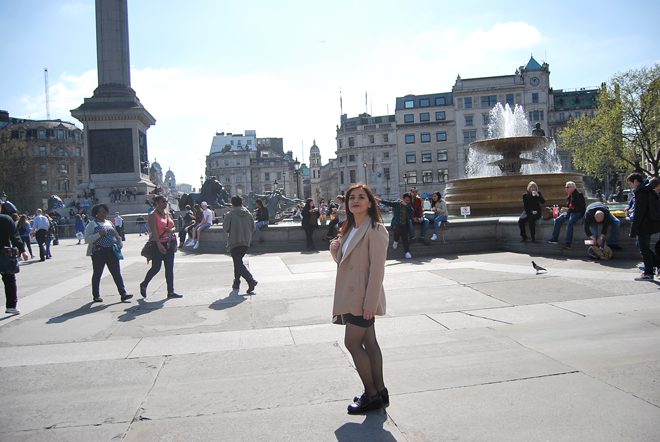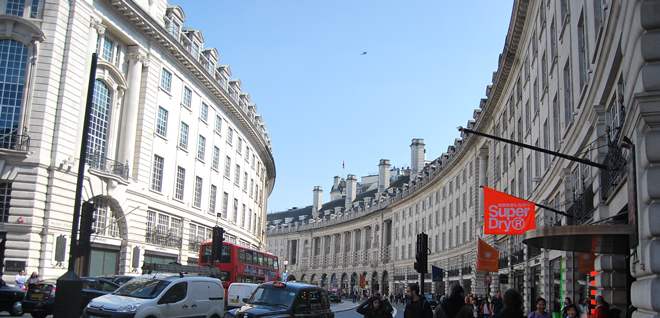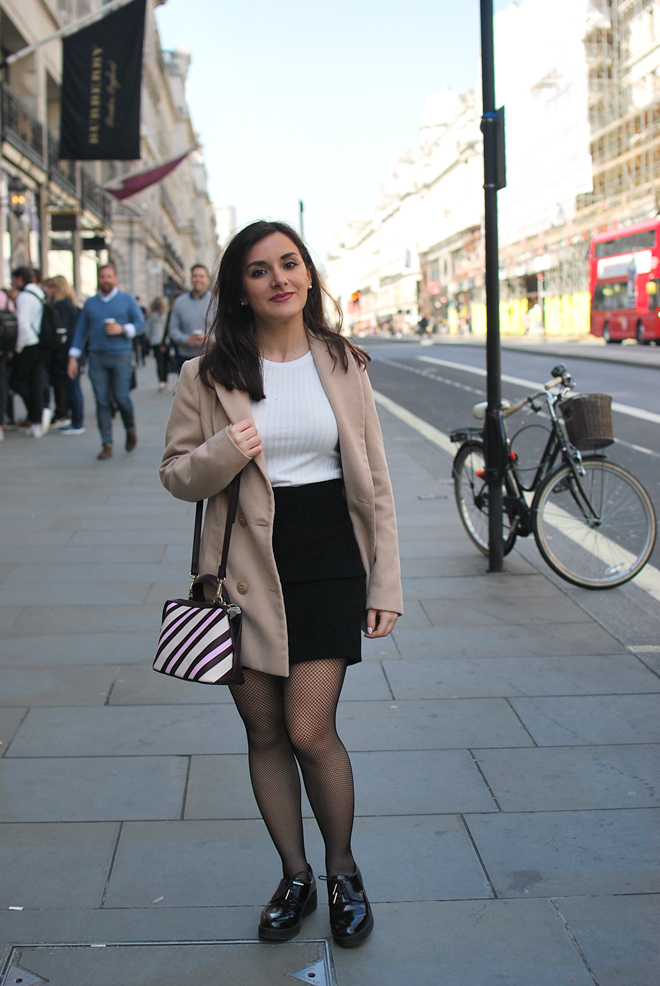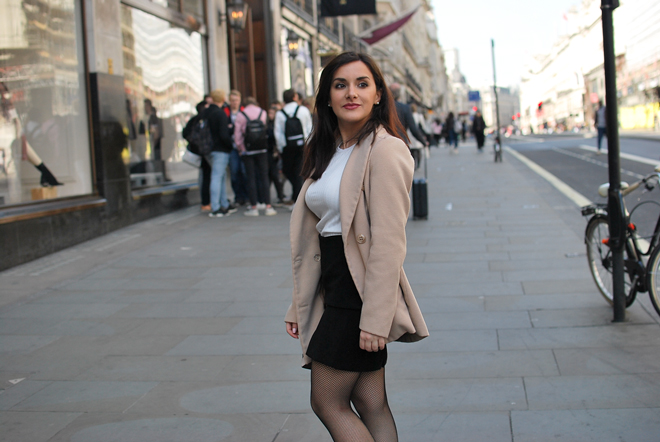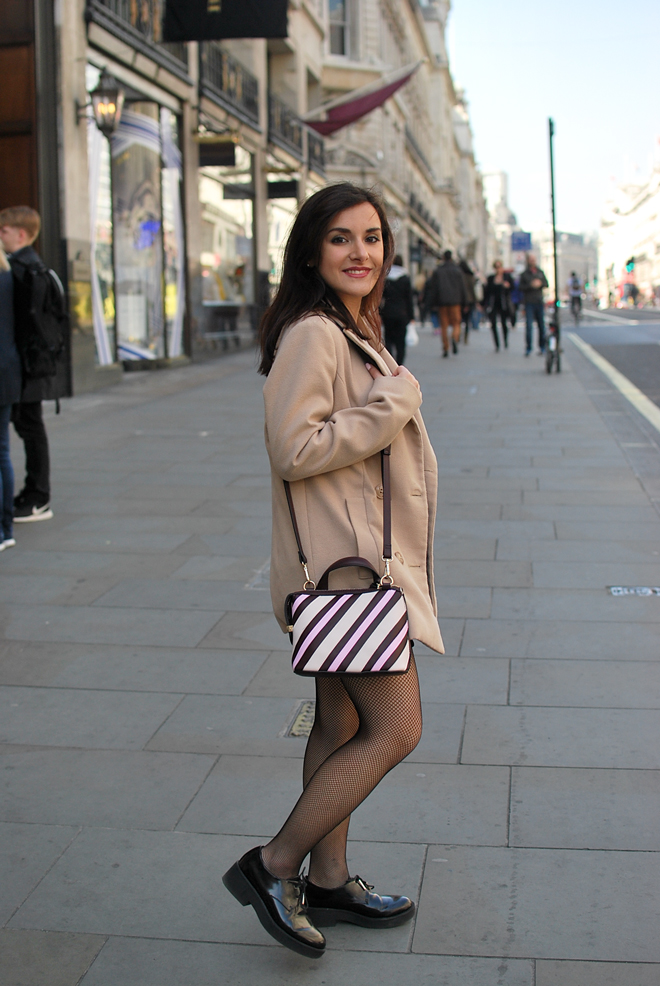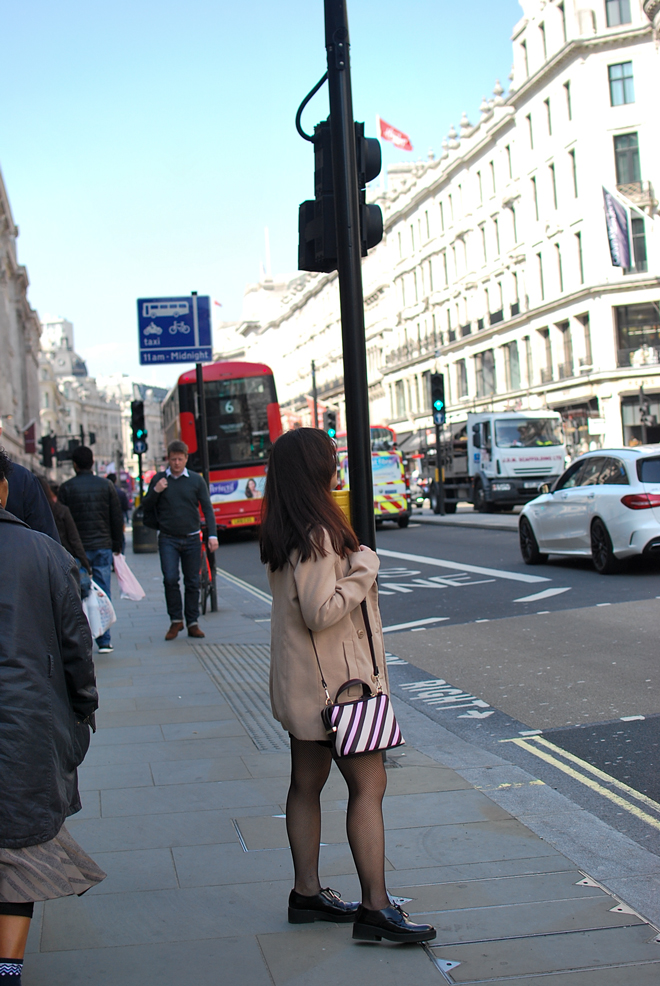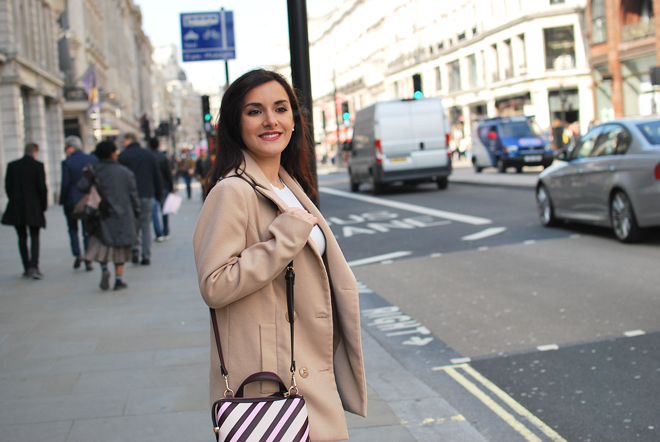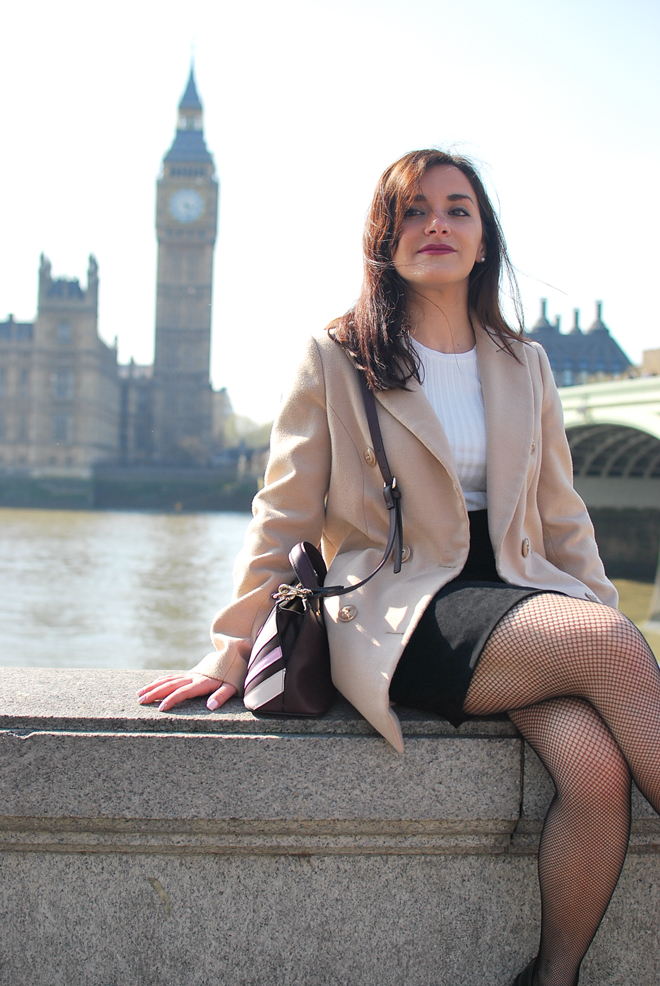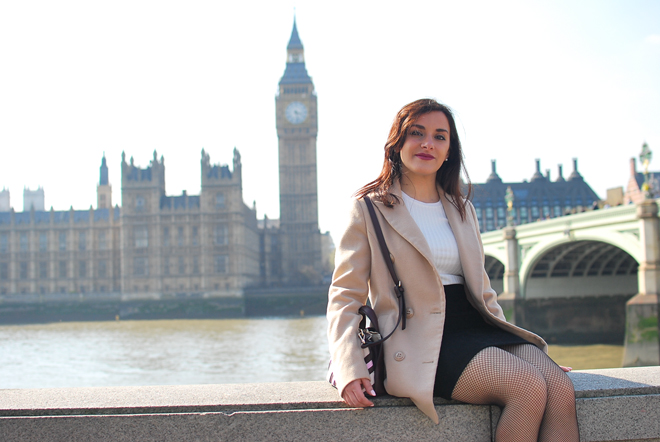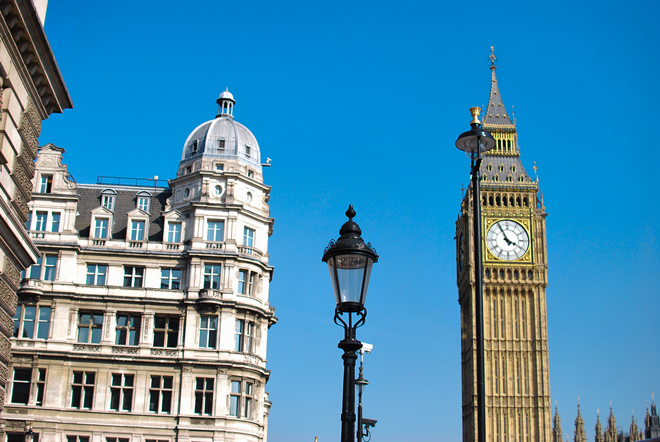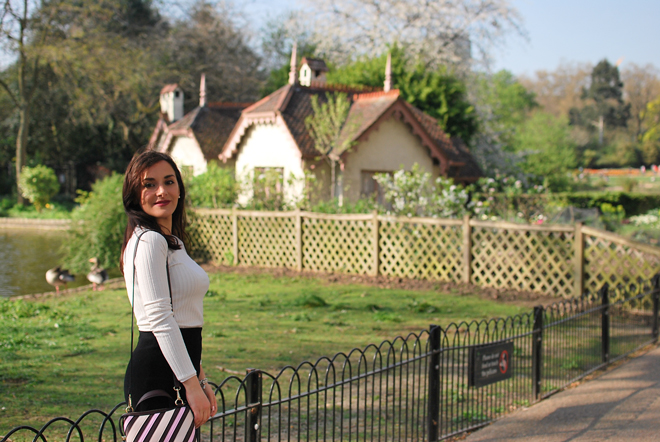 Zara top
Kokka coat
Vintage skirt
Calzedonia tights
Stradivarius shoes
Zara bag