Spring wishlist with Farfetch
Con queste giornate piene di sole e il cambio dell'ora sono nel pieno mood primavera e mi sono lasciata ispirare dai trend di stagione creando questi due look con dei capi che ho trovato su Farfetch, un e-commerce di lusso con abbigliamento e accessori degni di nota.
With these sunny days I'm totally in the spring mood and I let myself be inspired by seasonal trends creating these two looks with some items I found on Farfetch, a luxury e-commerce with noteworthy clothing and accessories.
Il primo è all'insegna del nude, ravvivato da una borsa multicolor. Uno dei must in primavera è sicuramente il blazer, che in questo collage ho deciso di abbinare a dei pantaloni palazzo e una semplice maglia bianca.
The first one is all about nude, brighten by a multicolor bag. A spring must is definitely the blazer, which I decided to match in these collage with a pair of palazzo trousers and a simple white t-shirt.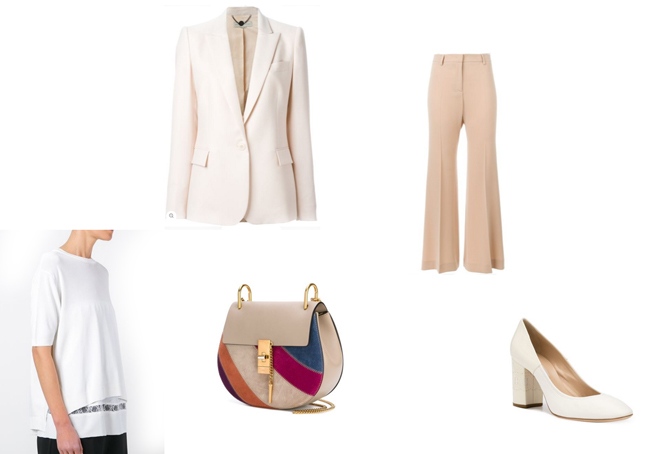 Nel secondo look due trend di stagione: gonna in
denim
, già in voga dall'anno scorso e confermatasi anche questa stagione come capo must e
top senza spalle
, perfetto anche per l'estate. Per completare il look un paio di ballerine rosse e una borsa azzurro cielo.
In this second look two seasonal trends: a denim skirt, already in vogue since last year and confirmed this season as a must and an off-shoulders top, also perfect for summer. To complete the look a pair of red flats and a blue sky bag.
Rosetta Getty top – Stella McCartney skirt – Saint Laurent bag – Chloé flats