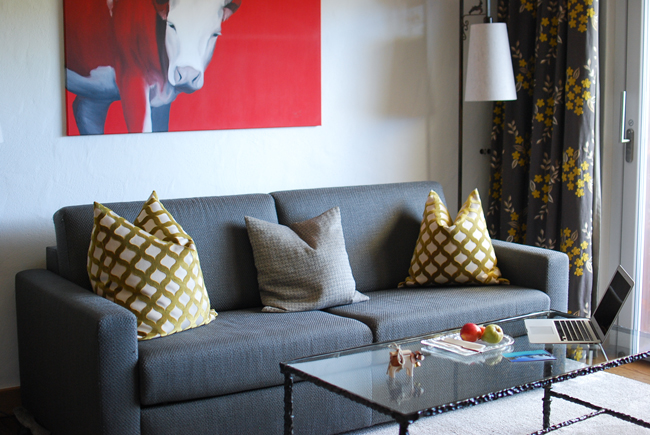 Ermitage Wellness & Spa Hotel – Schönried, Switzerland
La struttura che ci ha ospitate durante la nostra permanenza in Svizzera è situata a Schönried, un villaggio nella regione di Gstaad, nella valle di Saneen. Esternamente la struttura presenta il caratteristico stile chalet dei tipici villaggi svizzeri, in legno e con i tetti spioventi. All'interno le varie sale presentano un'atmosfera elegante, degna di un cinque stelle, ma anche accogliente, sicuramente ancor più suggestiva nel periodo invernale, con la neve che domina il paesaggio.
Appena arrivate, dopo un veloce tour necessario per vedere la divisione delle varie aree, data la vastità della struttura di circa 3500 mt quadri, il concierge ci ha condotte  nella camera assegnataci. Non appena sono entrata, sono rimasta davvero incantata. La camera era una suite Senior, con ampio corridoio, cabina armadio, angolo living con divano, tv e tavolino e all'esterno un grazioso balcone con vista sul paesaggio. Il bagno, una vera e propria stanza, era provvisto sia di doccia (con tanto di sauna e cromoterapia) sia di una vasca con idromassaggio per un massimo relax.
Una cura dei dettagli e un servizio eccellente, accompagnati da una pulizia impeccabile, hanno fatto sì che il nostro soggiorno fosse ben oltre le nostre aspettative.
Mentre le camere sono situate ai piani superiori, il piano terra è diviso in diverse aree. Reception con una grandissima hall/sala relax, sale ristorante a tema con la possibilità di cenare sulla terrazza e godere della vista del paesaggio, spa, sala giochi e sala cinema. Al primo piano, tra le diverse camere, il corridoio porta a una biblioteca molto accogliente, con una vetrata con vista sulla hall e il paesaggio. Un angolo perfetto per leggere comodamente seduti in poltrona 🙂
Nel prossimo post parlerò nello specifico della zona "benessere" dell'Ermitage, provvista di Spa e piscina. Restate connessi!
\\
Me and Rossella have been hosted by the Ermitage hotel in Schönried during our stay in Switzerland. Schönried is a village in th region of Gstaad, in the Saneen valley. Externally the property has the characteristic chalet style of the typical Swiss villages, in wood and with sloping roofs. Inside the many rooms have an elegant atmosphere, worthy of a five star, but also welcoming, surely even more impressive in winter, with snow dominating the landscape.
Just arrived, after a quick tour needed to see the division of the various areas, since the hotel is 3500 square meters, the concierge led us in the room we were given. As soon as I entered, I was really enchanted. The room was a Senior suite, with a large hall, walk-in closet, living area with sofa, TV and coffee table and outside a lovely balcony overlooking the landscape. The bathroom, a real room, had both the shower (with a sauna and chromotherapy) and a whirlpool tub for maximum relaxation. An attention to details and an excellent service, accompanied by an impeccable cleanliness, made sure that our stay was far beyond our expectations.
While the rooms are on the upper floors, the ground floor is divided into different areas. The reception with a large hall where you can have a coffee or tea looking at the landscape, themed restaurant rooms with the option to dine on the terrace and enjoy the view, a very big spa, games room and cinema room. On the first floor the hallway leads to a very cozy library, with a glass window overlooking the hall and the landscape. A perfect corner to read comfortably seated in an armchair 🙂
In the next post I will talk specifically of the "wellness" Hermitage area, with spa and swimming pool. Stay tuned! 🙂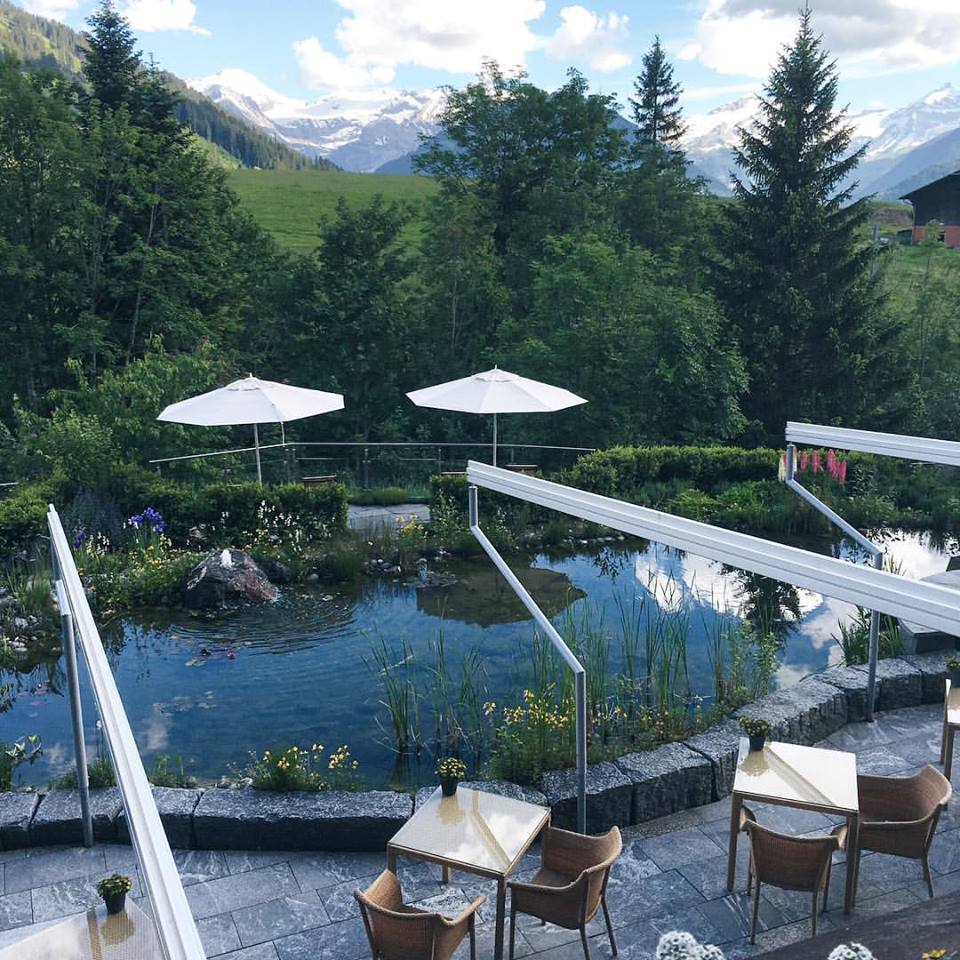 A special thanks to Ermitage Wellness & Spa Hotel